Funding

The National Institute of Neurological Disorders and Stroke
The mission of the NINDS is to reduce the burden of neurological disease - a burden borne by every age group, by every segment of society, by people all over the world.

The National Institute of Deafness and Communication
Established in 1988, NIDCD is mandated to conduct and support biomedical and behavioral research and research training in the normal and disordered processes of hearing, balance, smell, taste, voice, speech, and language.

The National Science Foundation
The National Science Foundation is an independent federal agency created by Congress in 1950 "to promote the progress of science; to advance the national health, prosperity, and welfare; to secure the national defense..."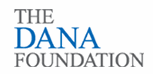 The Dana Foundation
The Dana Foundation is a private philanthropic foundation with principal interests in brain science, immunology, and arts education.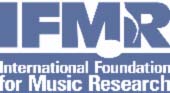 The International Foundation for Music Research
The International Foundation for Music Research supports scientific research to explore the relationship between music, learning, and physical and emotional well-being.

The Grammy Foundation
The Grammy foundation was established in 1989 to cultivate the understanding, appreciation, and advancement of the contribution of recorded music to American culture--from the artistic and technical legends of the past to the still unimagined musical breakthroughs of future generations of music professionals.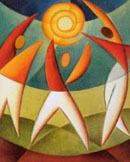 The Nancy Lurie Marks Family Foundation
The Nancy Lurie Marks Family Foundation is a private foundation that seeks to help individuals with autism lead fulfilling and rewarding lives by advancing the scientific understanding of autism, funding educational and social opportunities for individuals with autism, and educating society about autism.
Sourcetone, LLC
Sourcetone, LLC, is a private company that supports research on music's emotional effects on its listeners.